SAFE and SANE Children's Online Behaviors: Easing Our Worries as Parents and Teachers
Aug. 20, 2020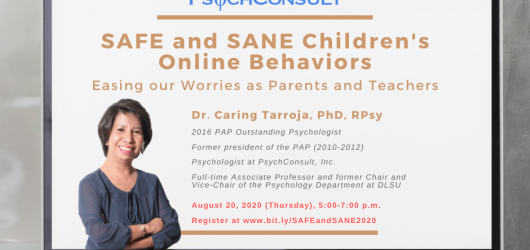 The COVID19 pandemic has brought many changes, foremost of which is the sudden and unprecedented shift to the digital world.  Adults and children alike spend more time in the online world now more than ever in our life. 
This webinar presents the benefits, risks, and challenges of the frequent use of digital technology to children and some of the SAFE  and SANE children's online behaviors, which can guide parents and teachers in managing their children and students respectively. 
WEBINAR - PSAS 2020 - Session 5: Using the Personality Assessment Inventory (PAI)
Oct. 31, 2020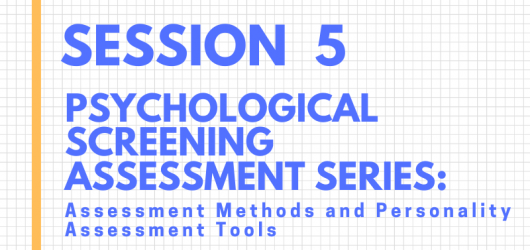 Register now to the fifth session of the PSAS 2020 Series!  The webinar starts with a brief history of the tool, and the various scales that it contains.  The discussion is anchored on its potential use among Filipino clients.  Participants deepen their knowledge in the use of the tool with an exercise in interpreting two sample protocols and demonstrating how a psychological report may be written based on these results.  
Client Engagement and the Collaboration Process in Therapy
Nov. 27, 2020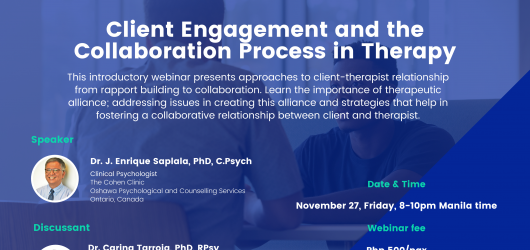 Learn the importance of therapeutic alliance; addressing issues in creating this alliance and strategies that help in fostering a collaborative relationship between client and therapist.